Free online training - Clinical Pointers: managing lymphoedema and chronic oedema in primary care'
Submitted by

amccune

on Mon, 2021-08-30 15:22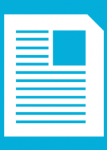 Source:
Lymphoedema Support Network
Free online training
The Lymphoedema Support Network have launched a free module 'Clinical Pointers: managing lymphoedema and chronic oedema in primary care'.
This is aimed at GPs, GP trainees, medical students and all other HCPs.
Managing patients with chronic oedema/lymphoedema can be challenging. Diagnosis, facilitating self-management, identifying and managing complications, and even finding the right compression garment on prescription software, can all present significant demands in the primary care setting. In this second of two modules, leading experts help to clarify some of the key aspects relevant to understanding, assessing, and managing chronic oedema/lymphoedema in primary care.
This free education module from the BMJ and Lymphoedema Support Network partnership can be found at: https://new-learning.bmj.com/course/10066074