Pippa McCabe - SEHSCT Lead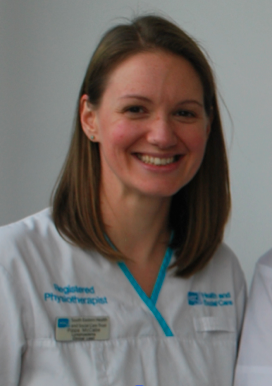 I have been the Lead for Lymphoedema Services in the South Eastern Trust since 2009. Prior to this I was a gynaecological oncology physiotherapist in the Cancer Centre at Belfast City Hospital. I qualified in the Casley Smith method of Lymphoedema Management in 2004 and completed the Foldi Advanced Course in 2007. I attend regular updates throughout the field of Lymphoedema Management and attend the British Lymphology Society conference as regularly as I can.
Managing the SET Lymphoedema Service over the past 7 years has been challenging and hugely rewarding. As our patient caseload has changed and grown I feel we have adapted and improved our service to meet these demands. I am proud of the service that we run and hope to continue to direct it to provide safe, effective and patient centred care into the future.